New MCR 295 and prototype MCH 120 displayed at bauma China 2016
Views:36 Author:Site Editor Publish Time: 2016-12-15 Origin:Site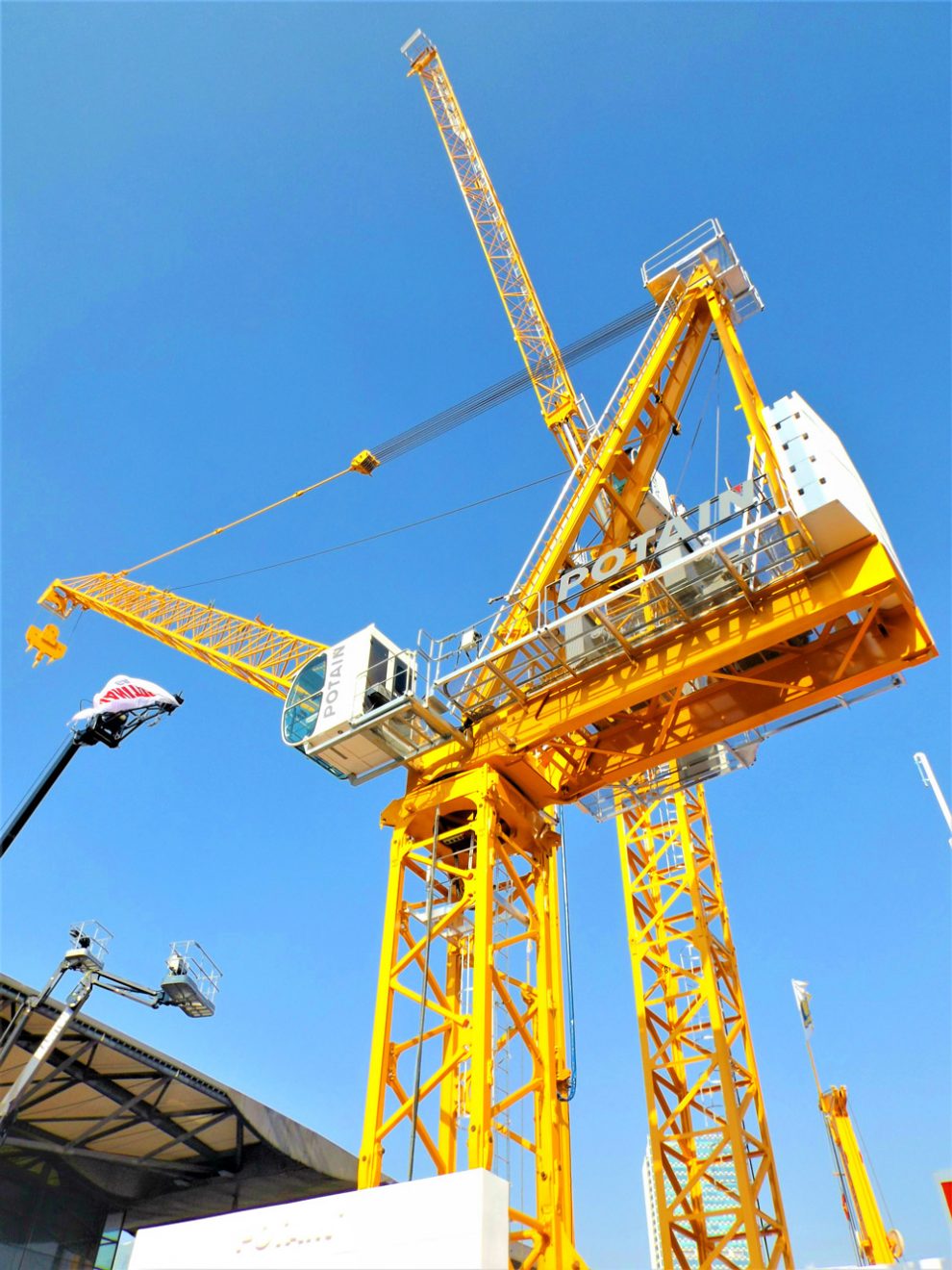 Manitowoc used bauma China 2016 to highlight its industry-leading innovation, with the presentation of two new tower crane models: the prototype MCH 120, which is still in development, and the MCR 295, which is now commercially available. The company will release further details on the striking new MCH 120, a topless luffing jib crane, in due course.
Jim Cui, sales and customer service director for Potain cranes in China, said the new units helped reinforce the company's position as a global market leader.
"Potain's reputation for innovation is well-known and our customers love the reliable performance, fast assembly and easy transportation our cranes offer," he said. "With the MCH 120 we are giving the industry some insight into the future of tower cranes. Alongside this we showed the new MCR 295, which represents the here and now of the industry, and shows how we are helping customers meet the growing demand for luffing jib cranes."
The new Potain MCR 295 will be sold in Asia-Pacific, Middle Eastern, African and Latin American countries. It is the largest luffing jib crane from Manitowoc's manufacturing facility in Zhangjiagang, China and, as with all products from the factory, it has been developed in close coordination with the Potain Center of Excellence in France.
The crane is available in three variations, each with their own rated capacity and load chart. The MCR 295 H16 has a 16 t maximum capacity; the MCR 295 H20 has a 20 t maximum capacity; and the MCR 295 H25 has a 25 t maximum capacity. All three include a lengthy 60 m maximum jib.
As with all luffing jib cranes, the new MCR 295 is ideal for job sites with tight working quarters with a compact 2 m x 2 m footprint and the optional Top Tracing II anti-collision system. Owners can choose from a variety of winch options, all with Potain's unique variable frequency drive technology that offers smoother acceleration and closer control.
Winch options for the MCR 295 are: the 75 LVF 40 Optima or the 100 LVF 40 Optima on the 16 t version; the 100 LVF Optima 50 or the 150 LVF 50 GH Optima/180 LVF 50 GH Optima (depending on power supply) on the 20 t version; and the 100 LVF 63 Optima or the 150 LVF 63 GH Optima/180 LVF 63 GH Optima (depending on power supply) for the 25 t version.
"With so many options for this new range of MCR 295 cranes, users can choose the model with the best load curve and line speed to suit their needs," said Leong Kwong-Joon, regional product manager for tower cranes at Manitowoc. "With luffing jib crane sales on the rise, we wanted to add another choice from our Zhangjiagang plant to meet the needs of customers in Asia, the Middle East, Africa and Latin America. The specifications of the MCR 295 make it well-suited for today's construction sites, and its ease of assembly and compact footprint make it especially attractive."
Manitowoc in China
Christophe Simoncelli, vice president of tower crane sales, Asia and the Middle East, said bauma China allowed Manitowoc to reinforce its preeminence in the tower crane market and the high level of innovation it brings to the industry.
"Showing the Potain MCR 295 and the concept MCH 120 is an example of how we can help our customers increase their return on investment," he explained. "Customers are looking for cranes that give them greater utilization and both these machines show how Potain can deliver that. Bauma China is one of our most important events in the region and this year's show provided another great opportunity to connect with customers and learn about their lifting needs."
This year's bauma China event is taking place between November 22 and 25 at its usual venue, the Shanghai New International Expo Centre.